Available for adoption Lowermainland/Okanagan/Sunshine Coast/Island
Age ~3 years, Male,  Size: Medium Weight: 19.5 kg. Energy: He is medium-high energy, No cats please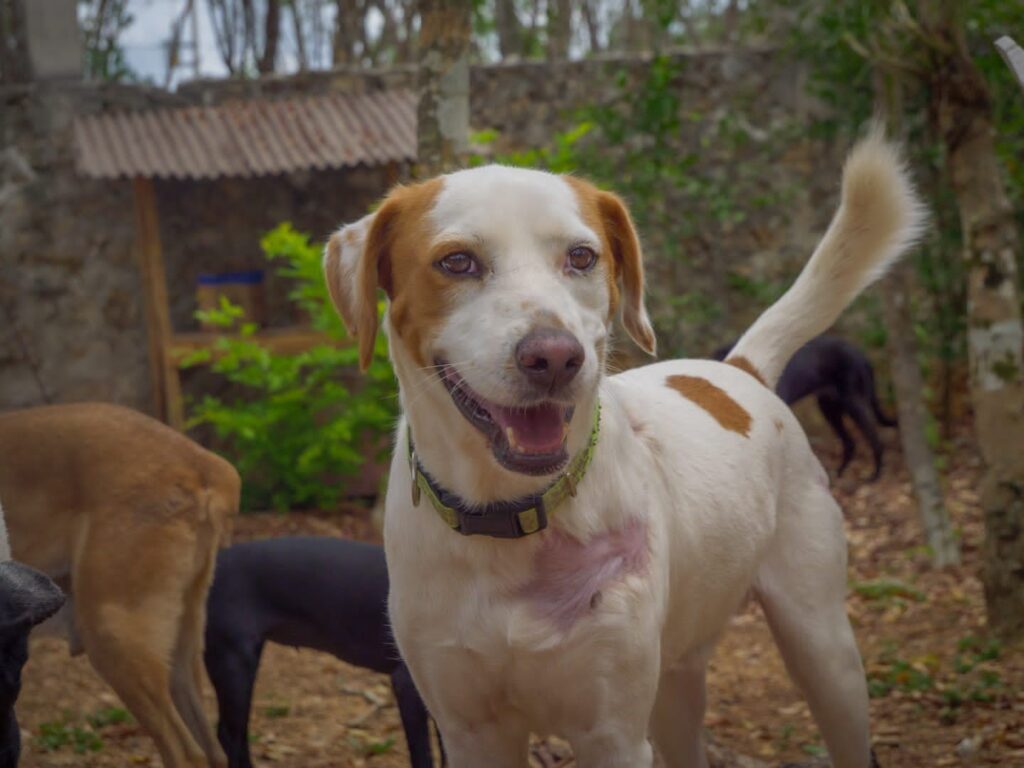 Guero walks nicely on leash and loves to run off-leash. Super cuddly. Friends of dogs: friendly with dogs of similar size, people and puppies. He wants to be the boss of other dogs and isn't comfortable in a pack of more than 2-3 other dogs. Gentle with children.Children's friends: Probably fine as long as the friends are animal friendly. Very gentle with kids. Etiquette with a leash: walks nicely on the leash. Small animals like squirrels and cats he considers prey and will chase if given the opportunity.
Resource: No resource food guarding. Loves toys but also loves to destroy"indestructible" toys within minutes. Barking/loud: doesn't initiate barking but will join in if other dogs start the ruckus. Will bark at cats and intruders. Domestic: totally housebroken, never an accident in the house. Good in the car: Yes, calm in the car.
TEMPERAMENT
Guero loves his humans and is very affectionate. He'd be a lap dog if allowed. He behaves if told NO when he goes where he isn't wanted (Like laps). Gets excited for visitors and walks and food but is also content to lie on the sofa all day looking out the window. He has lived in a house since his rescue in September 2021. He's had professional boarding with great reviews and four months of professional training but needs refreshers sometimes. He learns quickly.
RESCUE STORY
Guero was found in a cardboard box in the jungle in September 2021 with horrific injuries. He had multiple surgeries and months of treatment to close his wounds of unknown source. He will always have physical scars but has overcome his emotional scars. He could easily live with a family with older kids. He's never been around babies. Cats are NOT ok. A fenced yard is preferred.