Available for adoption Lowermainland/Okanagan/Sunshine Coast/Island
Male, 1 y/o, neutered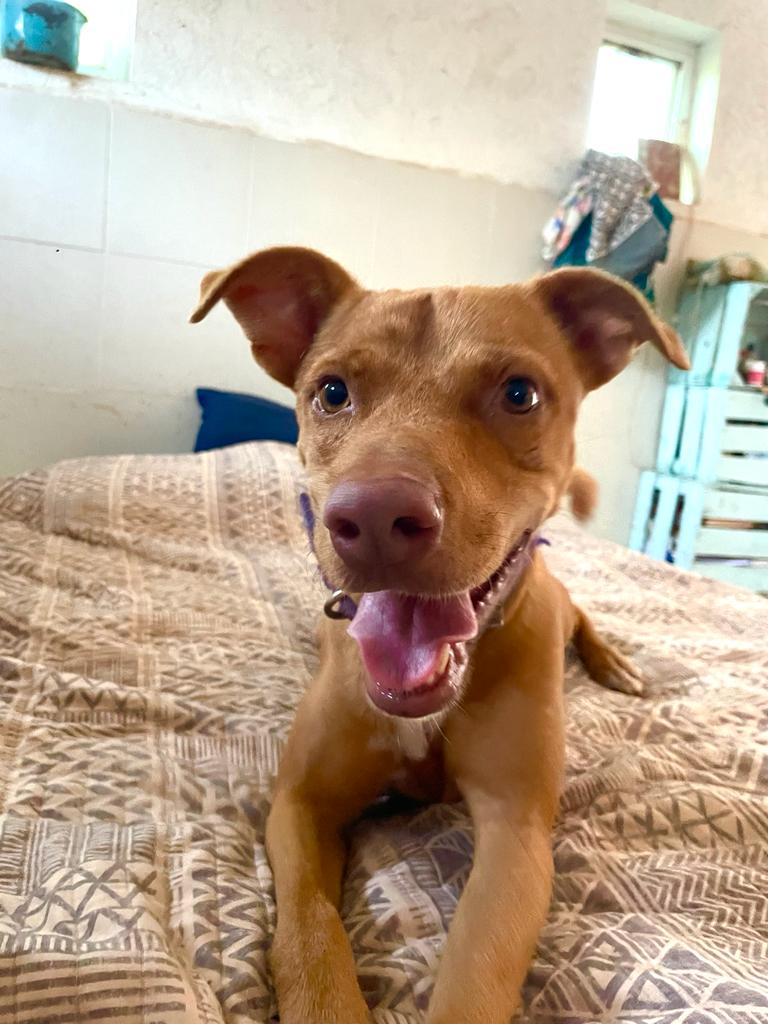 When Leo was rescued as part of a street pack sterilization campaign in January 2023, he was very nervous and fearful of humans.
His whole pack had various levels of the flu, but his had reached his lungs and was very sick and needed help walking and eating for days. With lots of help and specialized care we got him back on his feet and we knew he couldn't go back on the street.
Now, Leo is a bundle of joy, he has learned that humans can give the best cuddles and he is nearly always smiling (the rest of the time he is napping nearby). Leo is a medium energy dog but with friends is very playful and loves running around. Leo is a very curious soul who will be watching your every move with his signature tilted head or contagious smile. He is great with both human and dog company. Leo is great with children and farm animals.