Available for Adoption Okanagan
Brindle female mix approx 6 years old, 18 inches, 40 lbs approx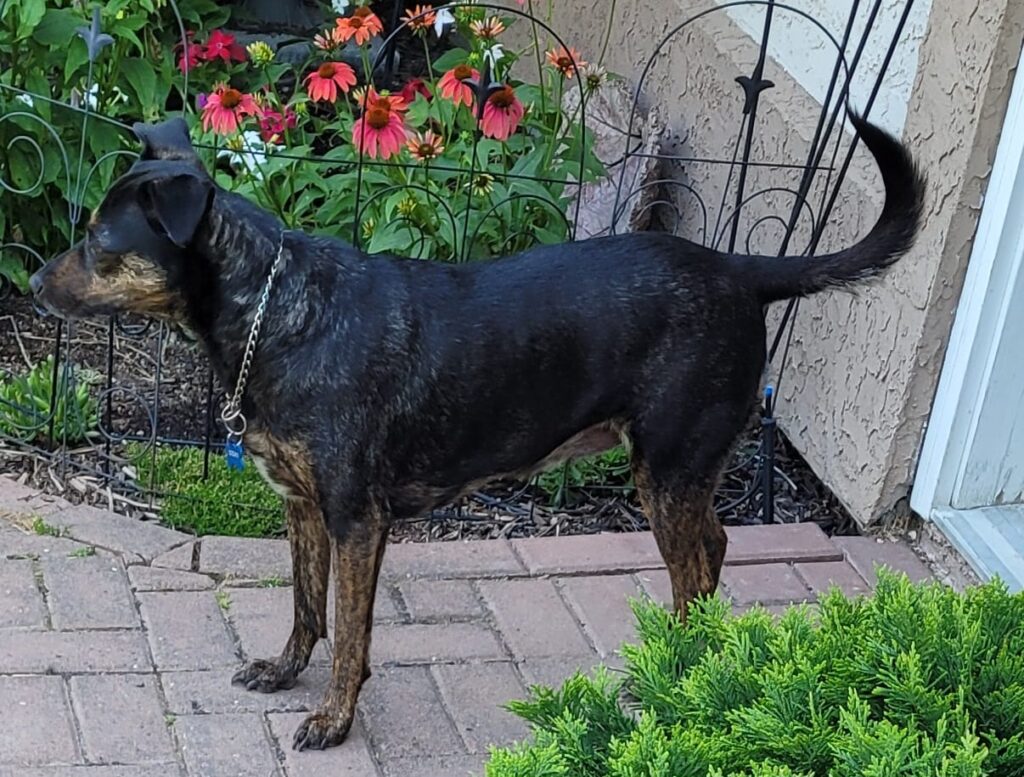 Through no fault of her own as her owner passed away 🙁 , Lulu is looking for a new home. Good with other dogs and cats. Kennel-trained, also likes to sleep with humans. Within a family; she absolutely loves kids and she bonds extremely well with her people. She's very cuddly and loves human contact. She's quiet and would be happy sleeping all day on the couch or following her human around. She has zero food aggression. She is a true little love bug with her own people. She is gentle and really good on a leash.
It takes her a while to bond and trust new people, which would include her new family.
She is fearful of new people especially if she feels scared/cornered/trapped, etc., and has reacted when she feels threatened or overwhelmed. She does well with an experienced dog owner who understands the importance of being alpha and giving discipline when needed. She would do best in a quiet, predictable home. Firm leadership is all she really needs to thrive.