Taco Dog Rescue Society

– P
ut your love for animals to good use and rehome/adopt or foster one or more of our beautiful dogs from Mexico. There is no feeling like rescuing a helpless dog.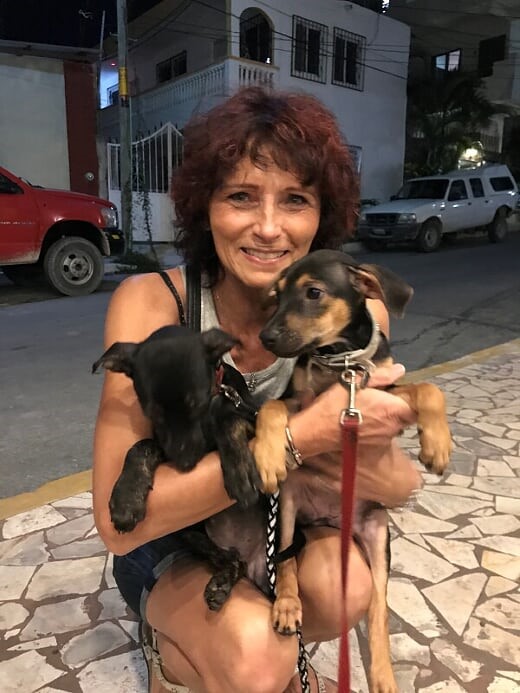 Taco dog is a dedicated non profit organization that helps re-home local dogs here in the Lower Mainland as well as the Okanagan area. We also are devoted to finding homes for street dogs with our partners in Cancun Mexico.
We are based out of Vancouver and Kelowna. Donna and Jai are in Vancouver and Ken is in Kelowna. Ken has been involved for years rescuing hundreds of dogs from Mexico and placing them in their forever homes. We are volunteer and have a passion for rescuing dogs from sometimes a horrible life. Dogs are abandoned, abused, neglected or street dogs that need a chance in life. We want to share these very wonderful adoptable dogs to loving new homes. Dogs are transported via air through Vancouver International Airport and Kelowna Airport where they are greeted by their new family or foster family until a permanent home is found. One of our team members (Ken, Keith, Donna or Jai) are also at the arrivals. We work personally and closely with a Cancun resident that shares our passion on helping dogs. They personally meet the dogs, assess as best as can, ensures all vetting (sterilized, blood work against various diseases) is completed prior to the dog flying to Canada. We disclose all information obtained on each dog. All dogs are completely health checked prior to flying. We are a newly funded Canadian Non-Profit organization since June 2019. We are always open to have more team members join our dog rescue to help us place dogs in their forever homes. If you are interested in joining our team for fostering, rehoming/adopting, or fundraising please contact us. We accept donations but unable to give a tax receipt at this time.
Contact us by message or email at [email protected] for more information and application process.
Facebook page Okanagan Mexidogs was dedicated to our rescue dogs in their new homes in Canada.
Mission: To find forever homes for abandoned, abused, neglected or surrendered dogs and dedicated to rehoming local dogs. To educate the need about spay/neuter of dogs to keep the population down. Advocate for the animals in any way we can.