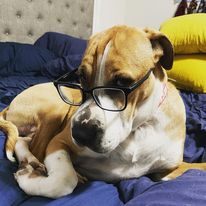 Questions, Inquiries?
Please note that we do not have a physical address.
Please note, we do not take applications over email, please see "adoption application" to submit. Please see adoption application for details in regard to adoption. We require a filled out application to move on to next steps. You will be contacted after submitting anywhere from 3-5 business days, it could take longer. To be considered, Taco dog rescue requires a fully filled out adoption application. 

Please review above before contacting us. Thank you.
Email: [email protected]