Located in Mexico – Available for adoption Lowermainland/Okanagan/Sunshine Coast
3 years, Female, 16 kg, Medium energy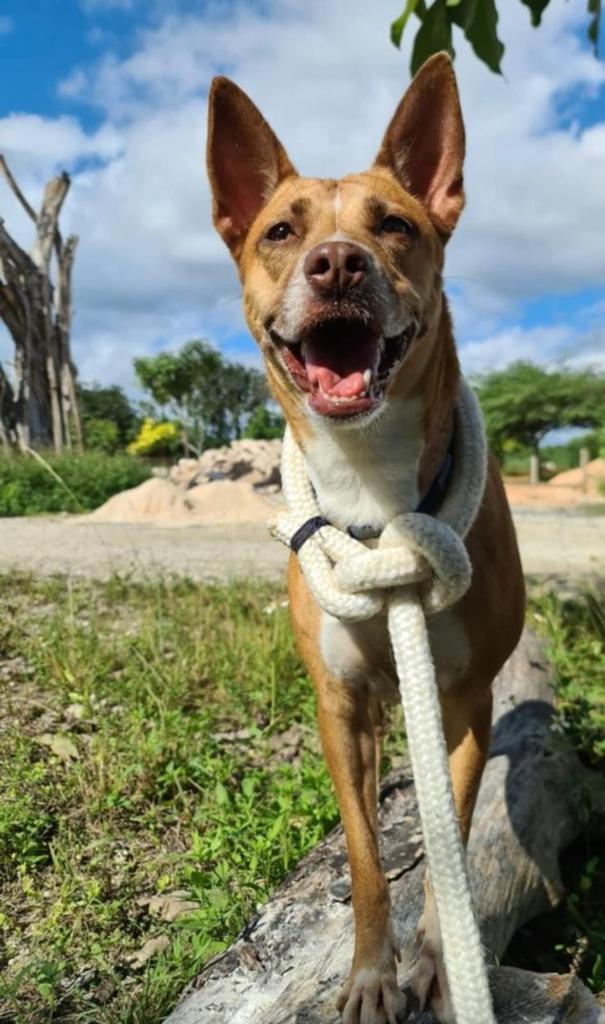 Bailey is a really good dog with humans and with good and not aggressive dogs. She is a really happy dog despite the fact that she is already living 1.5 years in a cage. She is playful and likes to run. She enjoys her time in the enclosure to run freely. She is always in a good mood even though she is living in a cage for so long now. She behaves well with all volunteers.
Energy: Medium Children Friends: yes Dog Friends: yes with good and not aggressive dogs Cat friends: unknown Resource guarding: No Bark/noisy: No Housebroken: working on it Shedder: not excessively Crate trained: yes Leash etiquette: yes Good in car: yes
Rescue Story:
Bailey was rescued from the streets by the inspectors of the city pound. She was rescued 1.5 years ago.
Foster assessment:
Bailey is the perfect dog for a family. She needs to be active and would like to live with a family that likes to take her on walks and gives her lots of love. She can live with another good and not aggressive dog and also with children. She is a very sweet and happy dog so her perfect home would be a loving family who gives her attention and action so she can release her energy. After a good walk she enjoys her naps and to be cuddled.