Must be on monthly heart medication due to damage from having heartworm, heart must be checked yearly. Currently on 90 day round of meds for her liver, and we will check medicals after. Vet still thinks Clem can live 5 – 7 years.
3 years, FEMALE (picture below, incorrect sex), 37 lbs, friendly/playful, high energy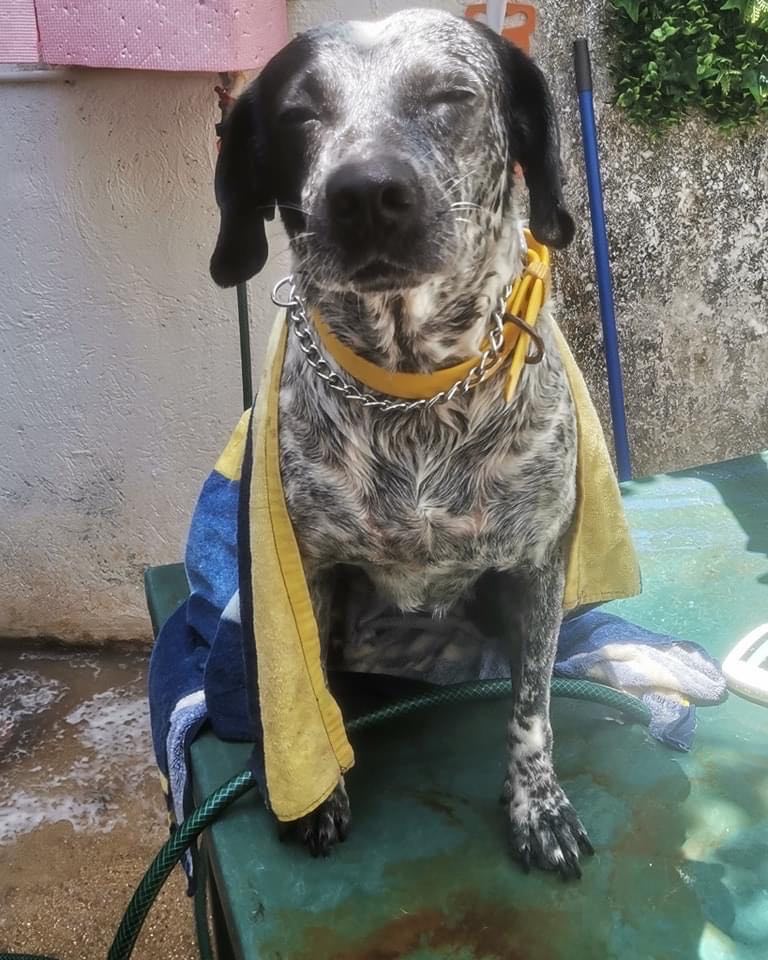 Age: 3-4 years old Birth date: 2019-2020 FEMALE Weight: 20 kg (short legs ) Behaviors Temperament: Energy: LOW-MID LOVE Children Dog Friends: yes Cat friends: NO Resource guarding: YES Bark/noisy: NO Housebroken: YES Shedder: low Crate trained: no Leash etiquette: yes Good in car: yes 
Rescue Story: Clementine is medium size (short legs) female about 3-4 years old who suffered terrible abuse in the streets with several litters in her life, we rescued her pregnant and on the way to the vet she began to give birth in the car, she had 15 puppies, she came out positive for erlichia, anaplasma, heartworm and, all those treatments she has already finished, she is a very intelligent dog, she has learned to walk with a leash, but you have to work the walks because in the street he is very protective and cars and certain types of people who remind her the abuse are thrown at them. She does not live with cats, she knows how to paw, sit down and learn very quickly any trick you teach her.
Vetting Vaccines antirabies Multiple Vaccines Bordetella vaccine Tests: 4DMX, HEMOGRAM Dewormers: yes Flea/tick preventions: yes Heartworm preventions: yes Sterilized: yes Dental check/cleaning: yes Injuries/Xrays/surgeries: no