Located in Mexico – Available for adoption Lowermainland/Okanagan/Sunshine Coast
Location: Playa del Carmen Best Mix: mixed Approx. age: 3 years Female
Weight: 18 kg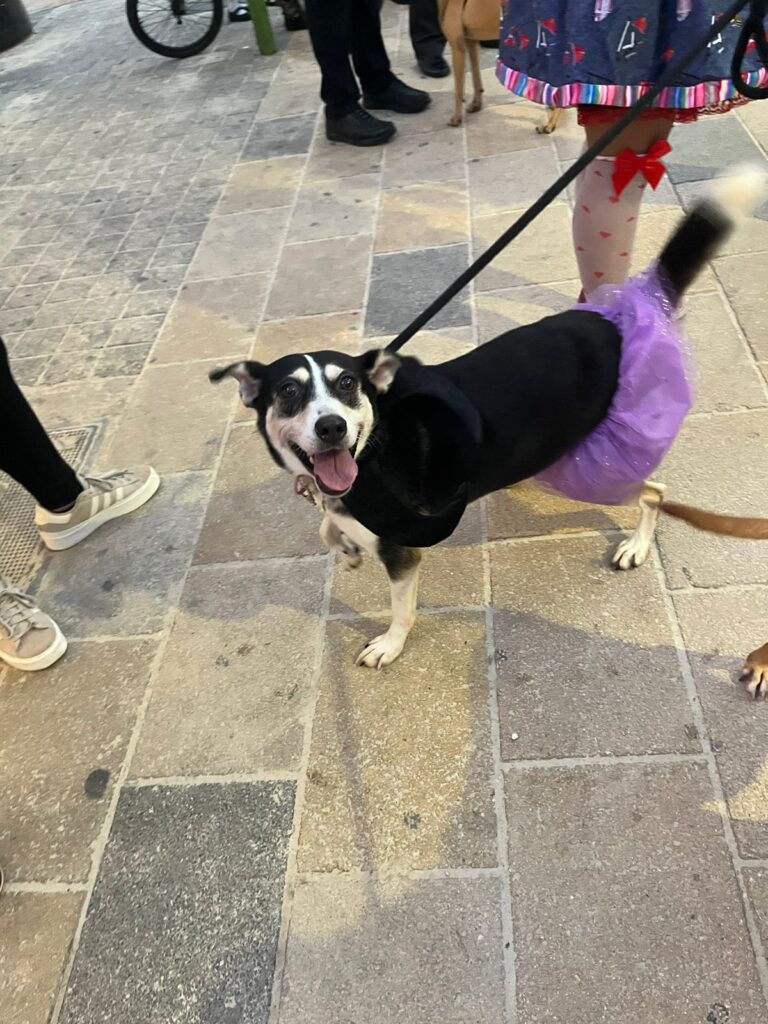 Temperament: Masha is a very loving and sweet dog. She likes to cuddle and walk around. She is so happy when we take her to new locations and give her walks in the city center or at the beach. She behaves really well in the car. All volunteers love her and she gives this love back. She behaves calmly in new surroundings and is not afraid. She is a curious and very happy dog.
Energy: Medium Children Friends: yes Dog Friends: yes Cat friends: unknown
Resource guarding: No Bark/noisy: No Housebroken: no Shedder: yes Crate trained: yes
Leash etiquette: good Good in car: yes
Rescue Story:
Masha was found on the street together with her newly born puppies, abandoned in a box. The city pound took them in and helped to get Masha and her babies healthy. The puppies already got adopted but Masha is still looking for a second chance in life.
Foster assessment:
Masha is the ideal dog for a family with children and can also be part of a family that already has a dog. She gets along well with children, other people, and dogs. She can be taken everywhere since she behaves well in the car and in new places. She wants to give a lot of love and it would be nice if her new forever family would give as much love to her back. She loves to cuddle and walk around. She has a calm energy and spirit and all volunteers love her. We just want to see her happy with a loving family.