Available for adoption Lowermainland/Okanagan/Sunshine
Meet Onyx. 1 year.3 months old Location – Mexico. Female Small..45 cm high.10 kg.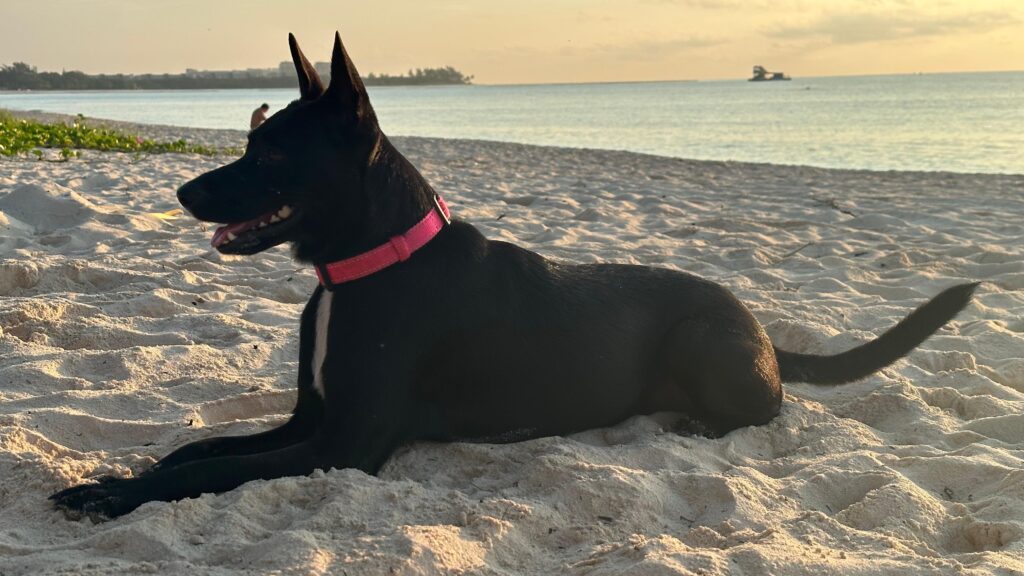 Energy. Medium. Onyx loves going on walks. Loves playing with her big foster sisters.
super friendly with all other dogs in all sizes and wants to say hi to everyone. Dogs and people. Is very enthusiastic when meeting and greeting new dogs and people
Cats. don't know no experience. children.. Onyx has been abused by children. I saw her 1 time responding with fear when she saw 2 girls. Luckily that fear and trauma is now gone. etiquette on leash. Yes, but she is so enthusiastic she wants to walk in the front as leader of the pack.( off 5 big dogs) this is always very funny to see..small dog .big attitude. she is funny and courageous.. Onyx favorite toy is a coconut.for the rest she doesn't use much toys except her foster brother and sisters..she can play hrs with them.
Barking..from herself she doesn't really bark but joins the club when other dogs bark.she follows their example. No experience in cars but she is in everything easygoing. When the veterinary comes here by car she is ready to jump in and go. Temper. funny,cute gentle observative.. favorite thing in the house running up and down the stairs super intelligent. learns real fast.
Likes to sleep at her own place. rescue story. Onyx followed us from the beach. She was first following someone then came to us..4 other dogs her eyes were full of sand she was dirty and 1 side of her face was swollen.( from being hit or kicked) later at home I saw her whole side of body was swollen. First week she was every. I moved hiding away and to make herself like a little bol..ready to receive a hit With that I could see she had been abused a lot. After 1 week she didn't do that anymore the 3e week her trust was fully restored and she come ask for cuddles. Now she is totally fine happy healthy dog .
She has been treated for anaplasmosis and anemia.
Is dewormed vaccinated and sterilised. Onyx is a sweetheart. she stole all our hearts
A funny thing she likes to do is clean the mouths and teeth off all my other dogs. so we call her joking our dental hygienist.. She will be deeply missed by us but will be able to bring so much joy and happiness to her forever family.
Onyx will be a very good family dog she like to keep all together. Will be best in a home where there is already a dog. She is a perfect playmate.
She has learned how to swim and enjoys running in the water and swimming.