Available for adoption Lowermainland/Okanagan/Sunshine
Female Age: 2/3 Years Weight: 18 Kg Size: Medium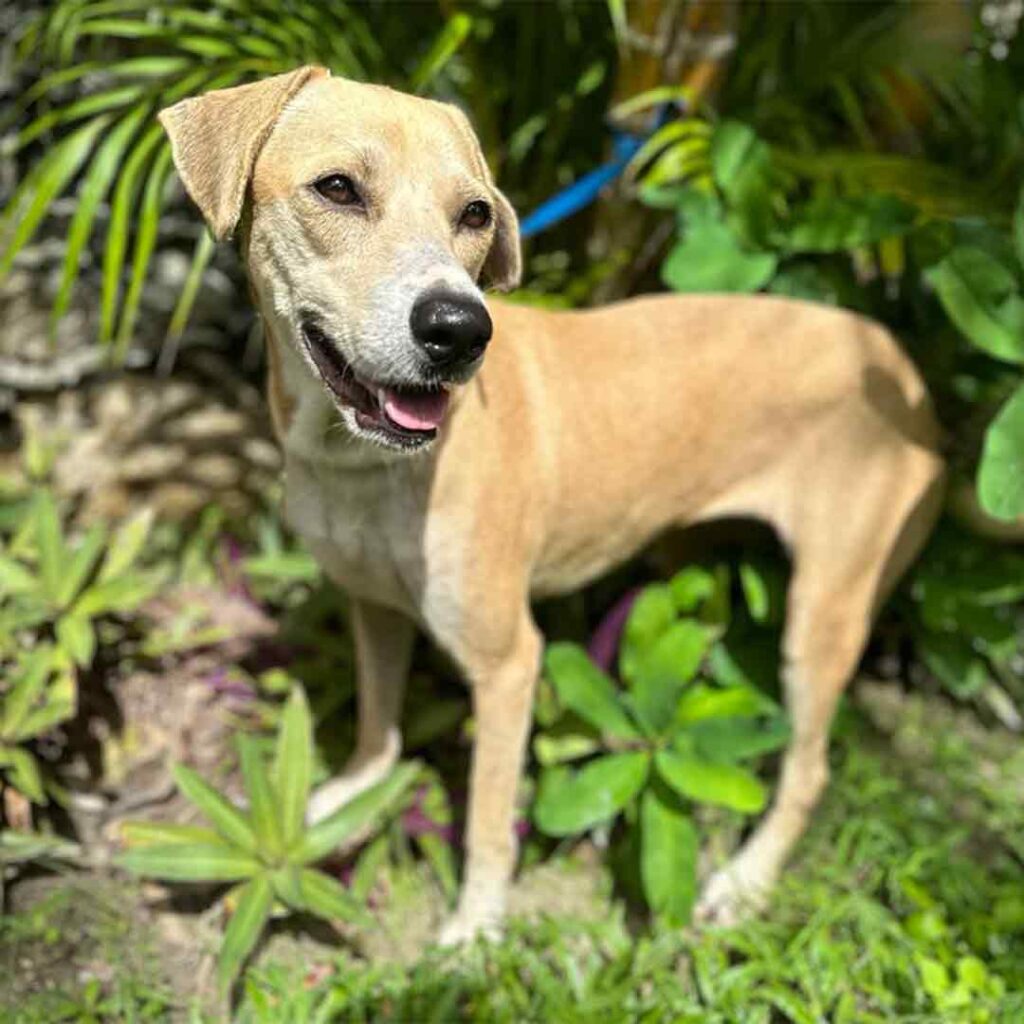 Available for adoption Lowermainland/Okanagan/Sunshine
Female Age: 2/3 Years Weight: 18 Kg Size: Medium
Sunny Biography:
Dog Name: Sunny Location: Cozumel Best Mix: mixed Approx. age: 2/3 years
Female Weight: approx. 21 kg
Temperament:
Sunny is a really good dog with humans and with good and not aggressive dogs. She likes playing with other dogs in the shelter and loves going for walks. She is great with kids and likes our cat at the shelter. Sunny is a very sweet and obedient dog. Knows her name and responds (comes over ) every time! Where we are is a rural area, so hardly any cars pass by while we walk her, that's why we don't know how is she in a busy/noisy street.
Energy: Medium
Children Friends: yes Dog Friends: yes with good and not aggressive dogs Cat friends: yes Resource guarding: No Bark/noisy: No Housebroken: Yes Shedder: not excessively
Crate trained: yes Leash etiquette: yes Good in car: Unknown
Rescue Story:
She was found near a supermarket. The kids were playing with her. But the adults were kicking her and throwing water on her to get her away. She was limping too. No serious injury. She was already sterilized so she was probably someone's pet before.
Foster assessment:
Sunny is the perfect dog for a family or for a person who likes walks and affection. She loves playing with other dogs and kids but it is also very patient and waits in her cage until walk time arrives. She loves affection and to be cuddled too. As long as she has some time for playing, going for walks and receiving the love she deserves, she will be an extremely well-behaved dog.
Despite being abandoned in a supermarket car park, Sunny is a little ray of sunshine; sweet playful and trusting. She gets on with everyone including other dogs and cats